Asked to Be a Maid-of Honor? Time to Prepare the Wedding Emergency Kit
Posted On: 03/24/2020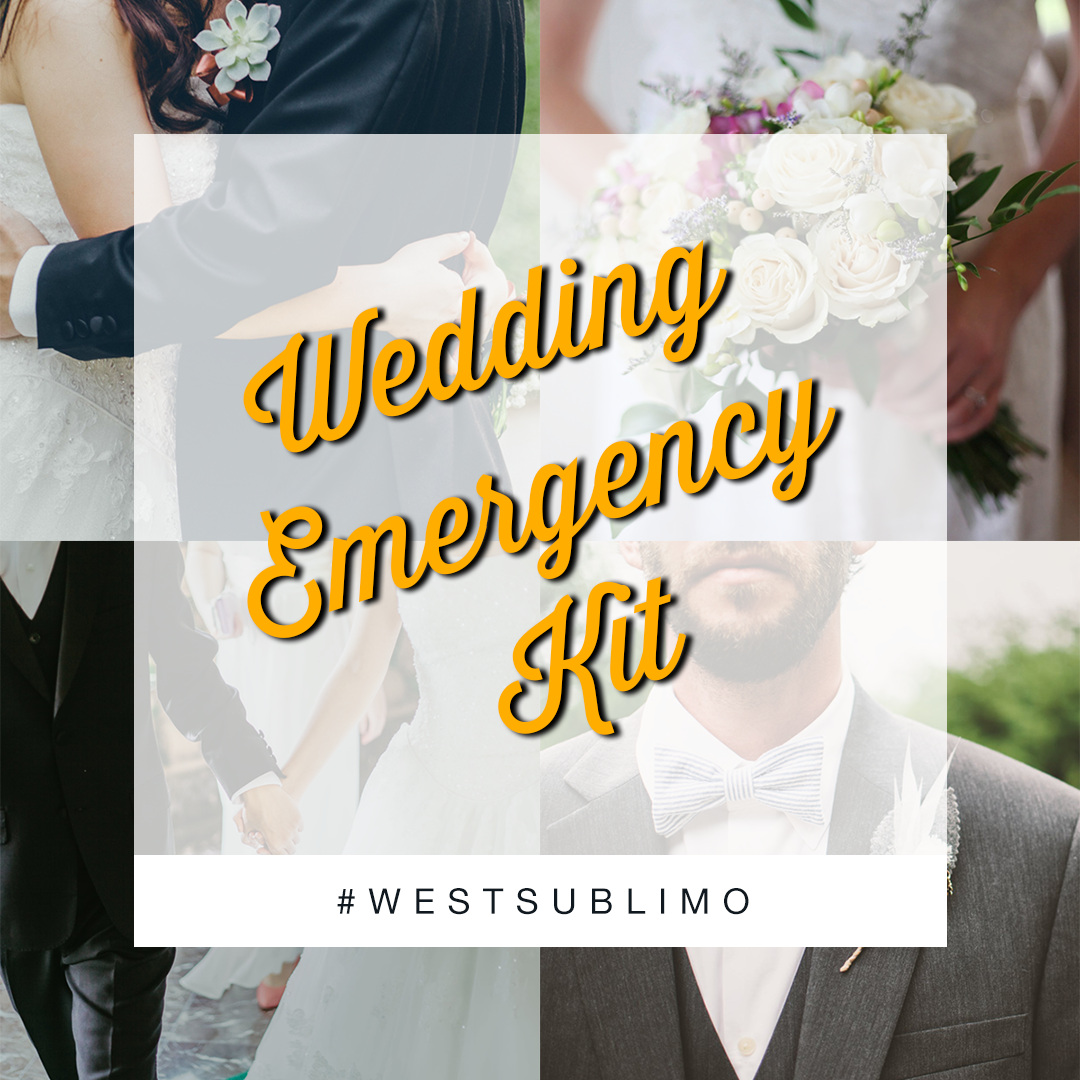 Your best friend just asked you to be her maid-of-honor. Now what? You already know you need to help select the bridal party dresses, plan the bachelorette party and prepare a toast for the reception. You may have even done the research on Chicago wedding limos to make sure everyone rides in style to the wedding.
But, if you really want to be there for your pal, consider putting together a wedding emergency kit so no matter what happens on the big day, you're prepared to fix it.
You can give the kit as a gift at one of the many bridal showers that will soon fill your calendar. Or, just bring it along on the day of the wedding and pull it out when needed.
Wedding Emergency Kit Checklist:
Blotting Papers: Steal a tip from makeup artists and bring along a pack of blotting papers to remove oil and shine from the bride's face throughout the day.
Cold Hard Cash – Stash at least $50 in small bills and change in the bag for tips or a sudden need for a Snickers bar from a vending machine.
Earring Backs: It's possible your friend could lose the back of an earring when removing her veil, fixing her hair or on the dance floor. Make sure she remains fully accessorized by backing a few replacement earring backs.
Lip Balm – Lips can feel dry during the long day. Bring a few tubes of lip balm along to hand out to the bride, groom or other members of the wedding party.
Medicine/First Aid Kit: Bring along some pain reliever, allergy and indigestion remedies to fight last-minute ailments. It's also a good idea to have band-aids at the ready for blistered feet or small cuts.
Mini Sewing Kit: Finally, a use for the mini sewing kits you've stockpiled from hotel visits.
Portable Phone Chargers – Bring at least two charged portable phone chargers and cables to give mobile phones a boost during the day so no one misses an important text or photo opportunity.
Safety Pins – Make sure to pack a few safety pins in a variety of sizes to manage wardrobe and jewelry emergencies.
Snacks – Hangry brides are unhappy brides. Pack some granola bars or other finger foods that don't cause a mess to help keep blood sugar levels even.
Tissues – Weddings are an emotional time. Have tissues on hand to dab happy tears or for small spills.
Ready for the Big Day!
If an emergency arises, you'll be the hero who planned ahead.
Be sure to check out tips for the best wedding venues for photographs to help your friend pick a reception site that will shine in photos. And for the best limo service in Chicago, be sure to contact WSL. We're thrilled to be a part of one of the most important days in peoples' lives.
To get all the details on our various wedding packages - Stretch Limousines, SUVs, Party Bus, etc. - please contact our Special Events coordinator, Sheryl, at 630-668-9600 x246. Sheryl is available Monday through Thursday, 8:00am to 2:00pm.