The Chicago 2020 Bucket List for Locals
Posted On: 11/14/2019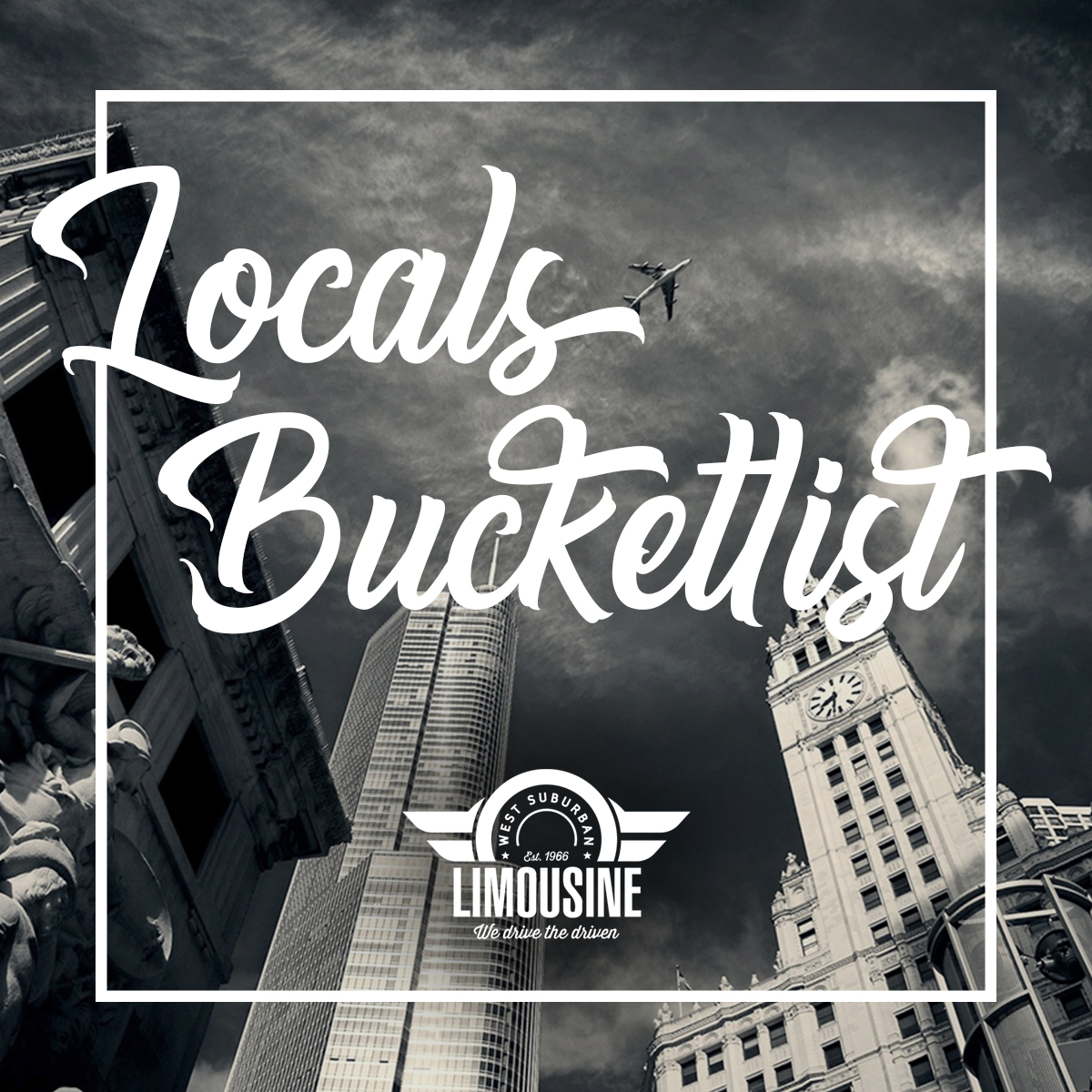 It's time. How long have you lived in the Chicago area and NOT taken advantage of everything the city has to offer?! Forget all the touristy stuff your relatives want to see when they visit. We're talking about true Chicago experiences that only locals can really appreciate.
WSL challenges you to work through this Chicago 2020 Bucket List for Locals over the next 14 months (we even gave you two extra months to get it done!). You'll create memories that will last a lifetime.
The Ultimate Chicago Bucket List
Ride the El Brown line around the Loop – Hop on the Brown line, which travels counter-clockwise" and tour the Loop with great views of the Chicago River and the hustle and bustle of the city.
Picnic at Jay Pritzker Pavilion – Check out the list of free concerts and movies during the warm summer months, then pack a cooler and blanket to claim your spot on the lawn. Soak up the city vibe and enjoy the entertainment.
Tour Graceland Cemetery – Some of Chicago's most famous and influential residents are buried here, including Mies van der Rohe, George Pullman, Louis Sullivan and Daniel Burnham.
Walk the 606 – An abandoned rail line is now a 2.7-mile elevated walking trail from Bucktown to Humboldt Park.
Chicago Foods Challenge – How many Chicago foods can you ingest in one day? Create your own list but be sure to include a few of these favorites: Al's, Pequod's, Gene & Jude's, Superdawg and Mr. Beef.
Go on a Malört Tour - Malört is the trademarked brand name of a Swedish schnapps owned by Carl Jeppson Company that is based in Chicago. Some people love it. Other find it…different. Put together a bar crawl and discover for yourself where you land on the taste spectrum
Visit the Old Tribune Towers - Check out the from around the world that are cemented into the walls. Then head over the Chicago Riverwalk for all kinds of fun and surprises.
Get Weird at the International Museum of Surgical Science – Yes, it's a real thing that you likely had no idea existed. Imagine what goodies you'll find in the museum store?!
Experience the Blues – Snag a table at Rosa's or Buddy Guy's to hear up-n-comers and legends sing the blues.
Bike the Lakefront – The Chicago lakefront from Ardmore St. to 71st street is only 18 miles. You can do it! Stop for lunch halfway through.
Explore Hyde Park – This south shore neighborhood is teeming with history, shops and restaurants. Plan a day to eat breakfast at Valois, explore the famous bookstores, visit the University of Chicago campus, check out the Chicago skyline from Promontory Point in Burnham Park, and tour the Robie House designed by Frank Lloyd Wright.
Discover Public Art – Did you know there are more than 500 works of public art exhibited throughout the city. Check out this city website to plan a walking tour.
Don't let Chicago road construction stand between you and completing the list. Let WSL do the driving. We can provide round trip service in Chicago so you can focus on the fun.