The New West Suburban Limousine App is Almost Here
Posted On: 02/04/2018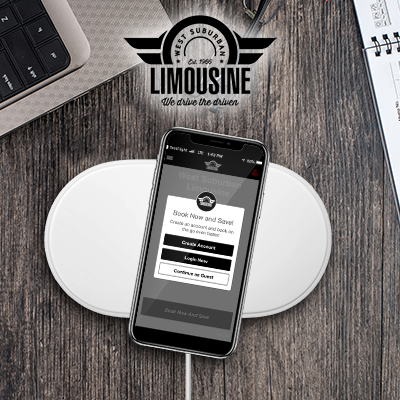 We're almost done teasing. The final stage of beta testing for the new WSL point to point transport app is nearing completion. Make some space on your smartphone's home page for the official launch in Spring.
Just as you'd expect from an executive car chauffeur service, the app is very polished. Check out the some of the app's main screens.
After downloading the app on your Android or iPhone, simply set up your profile. We'll keep your credit card information on file to speed up the drop off process. Reserve the private car, SUV or stretch limo to meet your party's needs well in advance. Or, with about two hours notice, we can generally provide a private car to your residence, O'Hare or Midway or other public venue.
One of the main features requested by clients is text messages. For example, when a WSL executive car chauffeur arrives at your home for pickup, you'll receive a text that it's arrived (which is especially nice early in the morning when you don't want to disturb others). Our driver will still meet you at the door to transport your luggage to the vehicle and assist you as necessary.
Waiting for your ride but wondering if you have time to respond to one more quick email? Open the app and you'll be able to track the exact location of your private car on a map.
Below are some pictures to preview what the WSL executive car chauffeur service mobile app is going to look like!
Follow us on Facebook and Twitter so you know the instant the app is available!