Top 5 Reason to Book a Limo Now for New Year's Eve…Before They Are All Taken
Posted On: 12/02/2019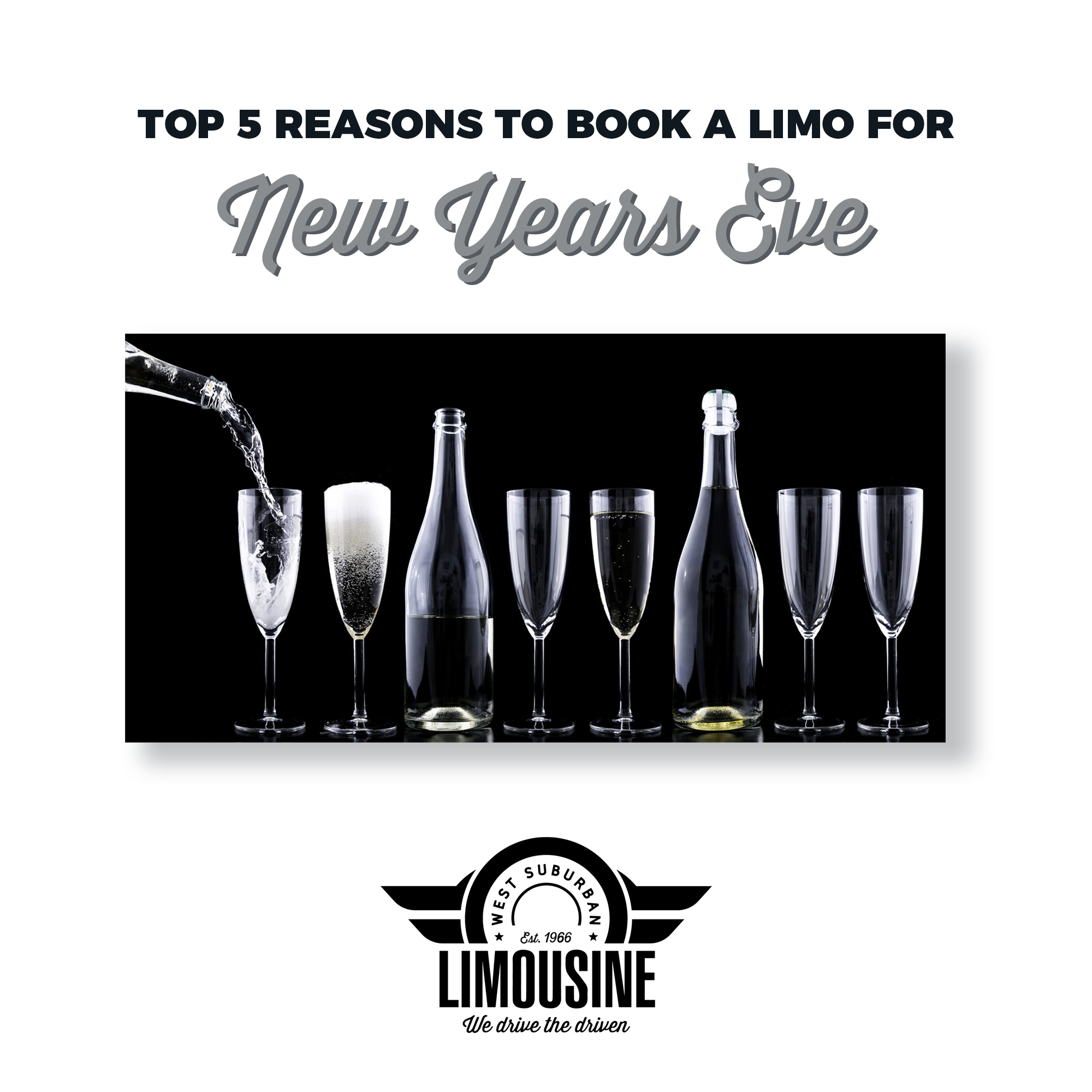 We're about to enter a new decade. It's a great time to reflect on accomplishments from the past ten years and look forward with anticipation to what's ahead. As you make plans for an epoch New Year's Eve celebration, now is the time to book a limousine to make sure you and your squad have safe, reliable and quality transportation services all night long.
Leave The Driving To Us
Not sure this move is right for you? Check out the top reasons to book a limo for New Year's Eve:
Designated Driver — The only safe number of drinks containing alcohol to have before getting behind the wheel is zero. With a professional chauffeur behind the wheel, everyone in your group can enjoy the party without worrying who is going to drive home. Your safest bet it to leave your car at home. If you book a stretch limo or Sprinter bus, you can even enjoy refreshments while you're on the road.
Focus on Fun — Navigating the Chicagoland area can be difficult, especially at night. Whether you plan on hopping from one hot spot to another, or settling down for the evening in one location, you don't need to worry about getting lost with a private transportation service.
Convenience — Forget about parking hassles, especially if you're moving between different locations. And, no searching for you ride-sharing vehicle in the crowd, that is if you can even get a driver. With a New Year's Eve limo, you'll get curbside drop-offs and pick-ups.
No Surge Pricing — When you book with WSL, you know exactly how much your transportation will cost before getting in the limo. Unlike ride-sharing services, WSL doesn't jack up prices just because demand is high. You pay a flat, fair rate for excellent service.
Greet the New Year in Style — You want to look good for the big night. Make sure you ride in style, ready to make an entrance.
The Time To Book Is NOW!
Our stretch limousines, Sprinter buses and sedans are in high demand during the holiday, especially for New Year's Eve. Call now to make sure you get the vehicle you want for the big night.