Snow and Cold? Nothing Stands in the Way of Chicago Winter Fun!
Posted On: 03/01/2020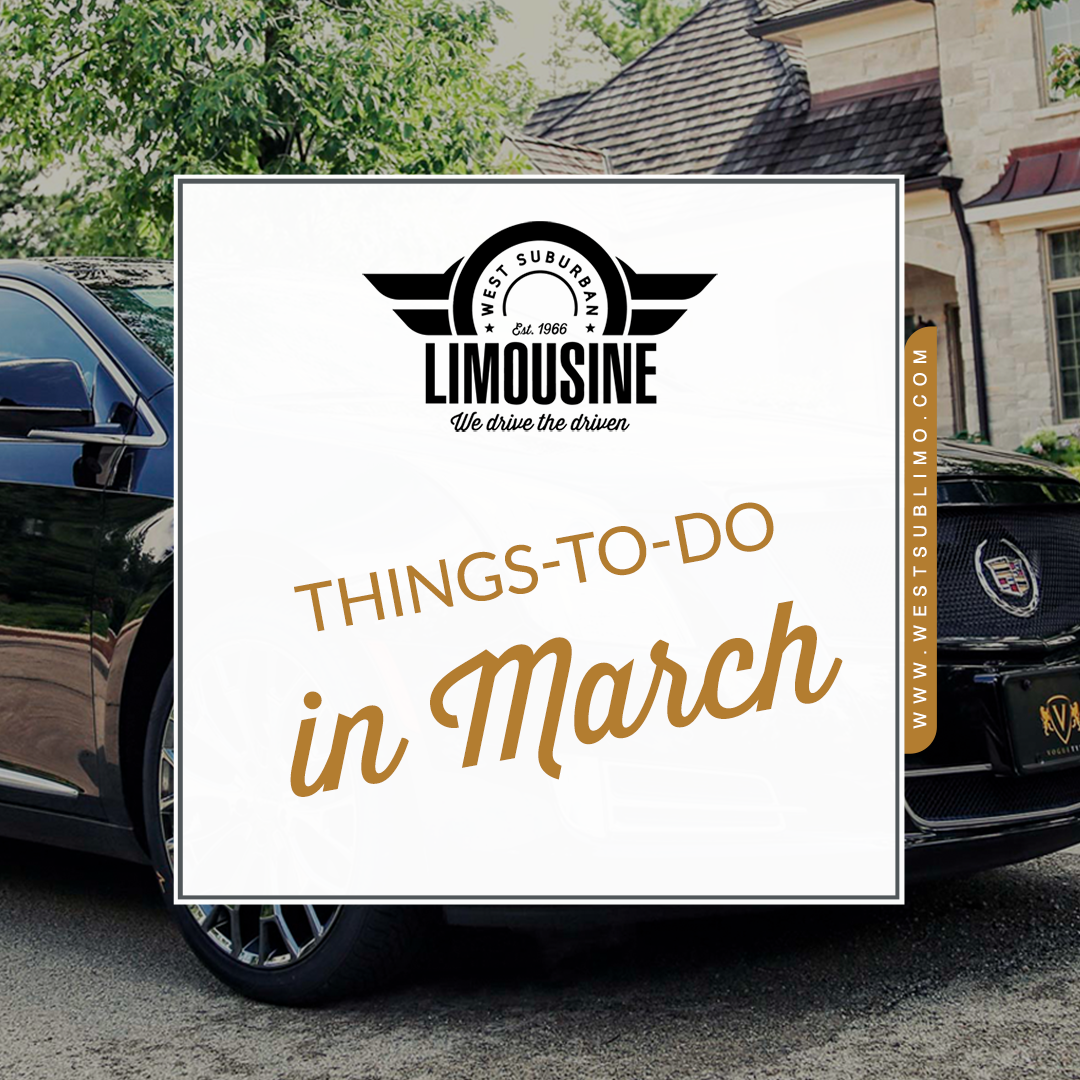 Winter in Chicagoland can be unpredictable. One day it seems like Spring has arrived, only to be followed the next day by blustery winds and freezing temperatures. But you can always count on venues throughout the area to deliver a fun line-up of entertainment options.
Here's a few of our favorites:
This is no ordinary orchestral event. Expect performances from various DJ's, lyricists and singers as well as a full orchestral rendition of Dr. Dre's: 2001 album, followed by other west coast classics from Dre. Get the full rap star experience by booking limo services in the Chicago suburbs.
Check out our round-up of family-friendly event and activities to celebrate St. Patrick's Day.
Friends: The TV Show You Continue to Love
Are you a fan of the popular TV show Friends? Check out Friends trivia night on March 10 at Pinstripes in Barrington from 7 to 9 pm. Up for a road trip? Head to Twin Lakes, WI (just over the Wisconsin/Illinois border) to get your caffeine fix at Cup O'Joe, the Friends'-themed coffee house that just opened in February. Take some selfies on the Central Perk couch, in front of Monica's and Rachel's apartment door, and enjoy some Friends' inspired drinks and treats.
Enjoy the magnificent selection of more than 700 plant varieties, including a new exclusive Wave Petunia, unveiled at and only available for purchase at the show held at Navy Pier in Chicago.
The Blake Shelton: Friends and Heroes concert features The Bellamy Brothers, John Anderson and Trace Adkins, with very special guest Lauren Alaina. Check out our concert tips to get the most out of the evening.
Head over the Donald E. Stephens Convention Center in Rosemont to see more than 400 of the world's best tattoo artists, tattooing live! Witness sideshow acts, live human suspension, burlesque and more.
Enjoy over 200 wines and champagnes from across the globe, gourmet food vendors, virtual reality flight simulators and more amongst the exhibits of the Museum of Science and Industry in Chicago. Worried about drinking too many samples? Book a limo so everyone in your party can enjoy the fun and get home safe.
Get a taste of all your favorites at this indoor food truck experience featuring eight of the area's best. Enjoy the DJ, beer garden and local vendor village. This is a family-friendly event with free parking at the DuPage County Fairgrounds in Wheaton. Check out all the fun things to do in Wheaton after you've filled your tummy.
Get ready to laugh at the Arie Crown Theatre at McCormick Place in Chicago at this comedy festival featuring Sommore, Gary Owens, Tony Rock, Tommy Davidson and Tony Soo. Book private transportation service for easy in and out at the venue.
Donuts + beer = the sweetest festival in town. Donut Fest curates a variety of favorite donuts that guest can sample along with beer, coffee and more at this fun-filled tasty event at the Church Street Brewing Company in Itasca.